Bed, Bath, Kitchen
Bedroom Ensembles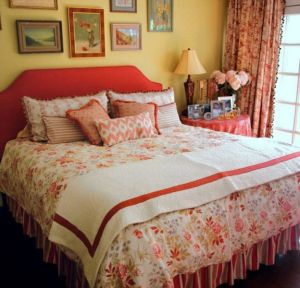 Create a luxurious bedroom with unique custom bedspreads and coverlets to match or complement your window treatments. Our services include custom bedding of all types: quilted and unquilted bedspreads, comforters, coverlets, canopies, duvet covers, dust ruffles, crib bedding, headboards and pillow shams. Our quilted bedding products feature hand guided outline or computerized patterns.
We can help with your interior design accessories including custom bolsters, bench seats, futon cushion covers, ottomans trunks and folding screens.
Bathroom Accessories
A designer shower curtain puts the finishing touch on a beautiful bathroom. With thousands of fabrics to choose from you can coordinate your master suite: window treatments, shower curtain, table skirt, and chaise.
Kitchen Accessories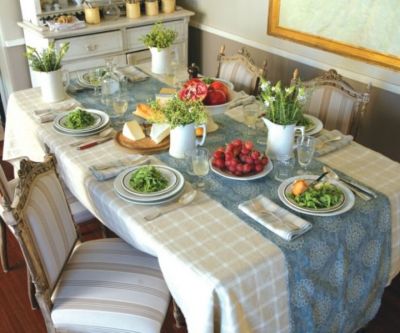 With custom table skirts, table cloths, chair cushions, napkins, squares and runners you can create a look and feel that is all your own.